New York: A story in Black and White
New York – NYC
It has been a while since I last posted anything, especially my trips. In this post I would like to share something from one of my travels and this time it is New York City aka New York, NY, NYC and the Big Apple etc. Visited Katz's, walked though Broadway, chilled in Brooklyn and even walked over Brooklyn Bridge.
Our days were fairly planned well and one of our main tasks was to visit Little Italy for a cup of coffee/hot chocolate with dessert at Ferrara, which is one of the finest spots in New York. We had a walk in Chinatown too. Little Italy and Chinatown are neighbours. If you want to see weird fruits or perhaps just change scenery, then I recommend a visit to Chinatown, but don't get scared of old ladies mumbling something about you standing in their way. Another top place to visit on our list was Katz's, which we actually visited before Chinatown and Little Italy.
Manhattan Bridge and Brooklyn Bridge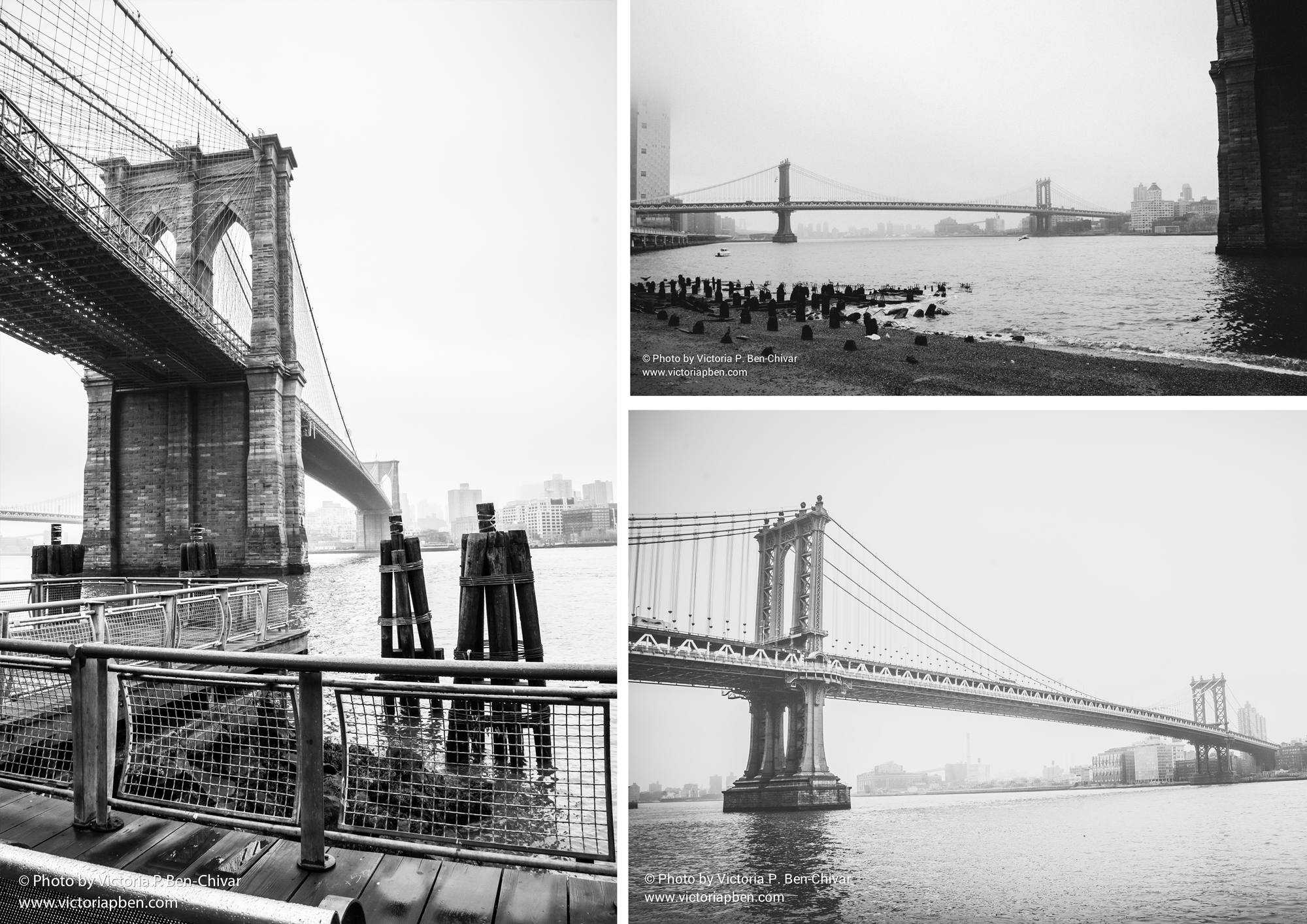 Chinatown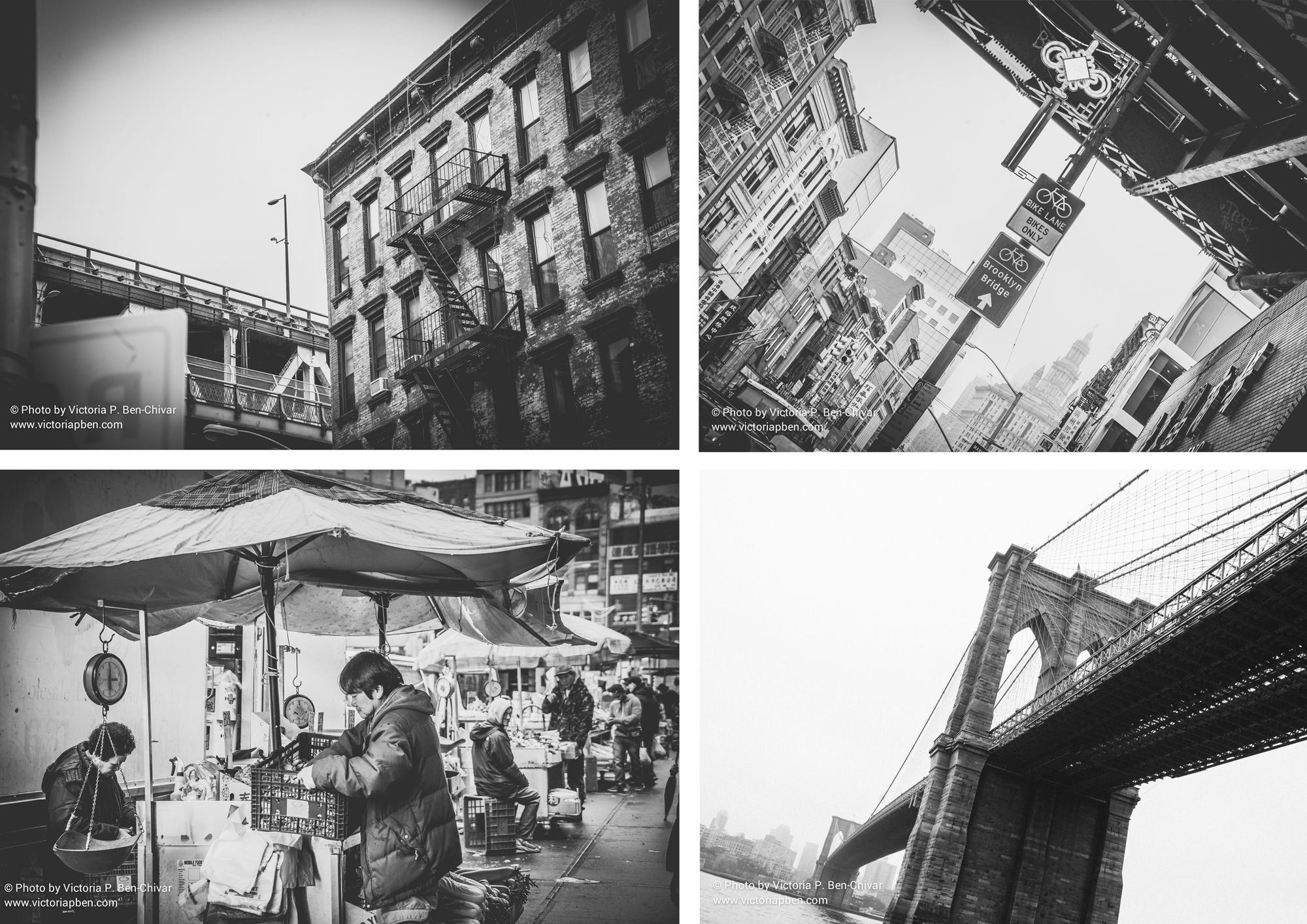 Chinatown markets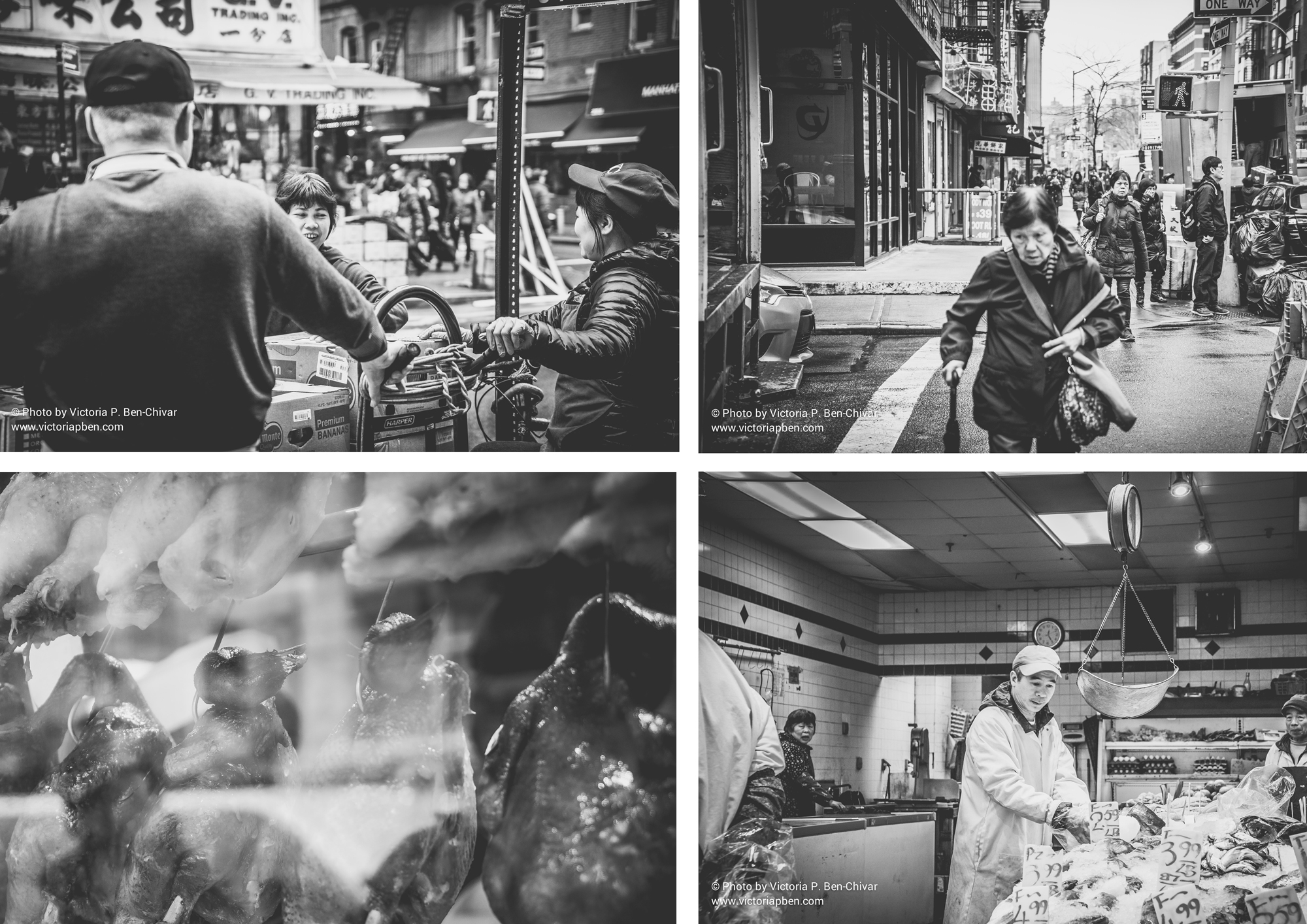 Little Italy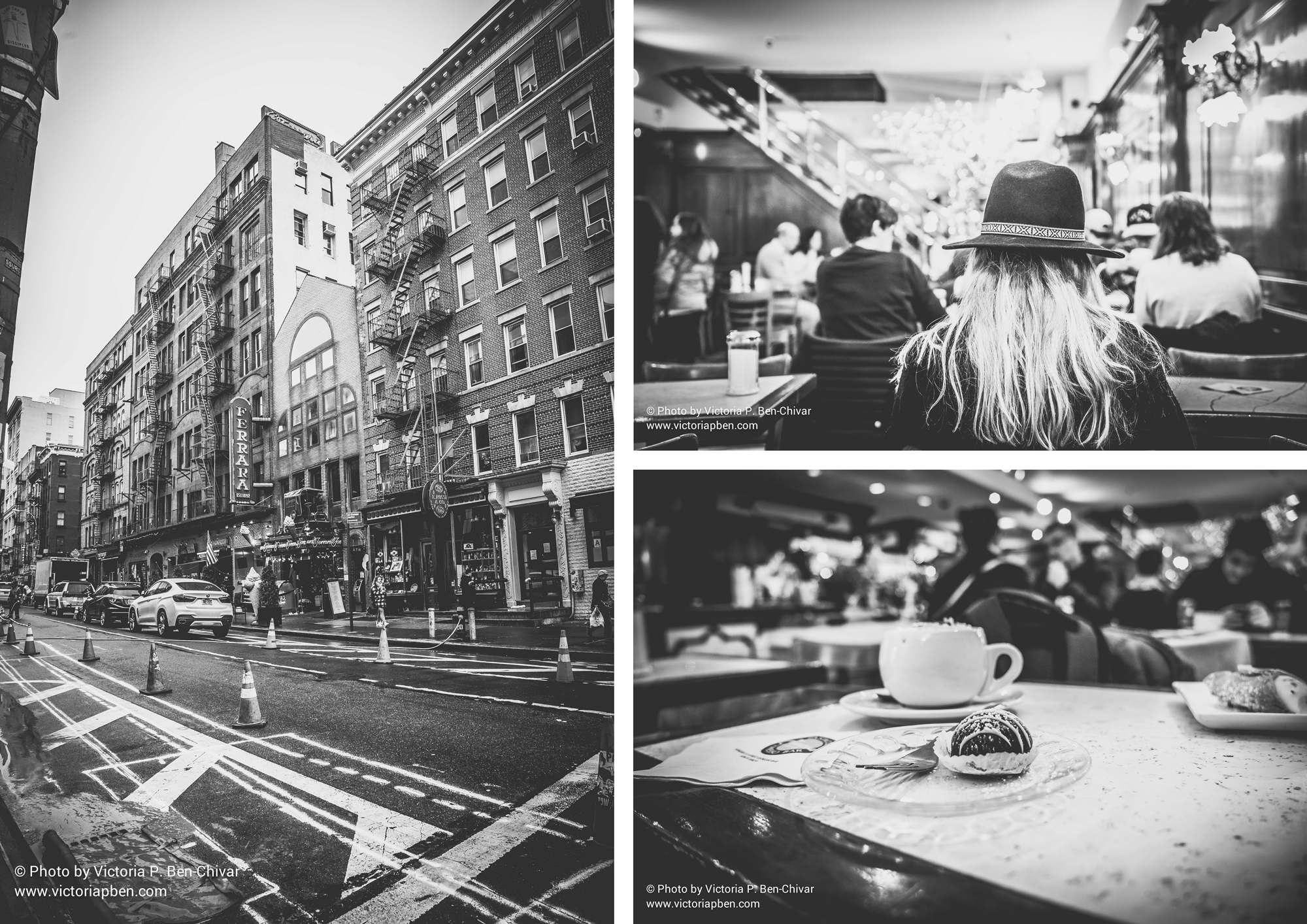 Chinatown markets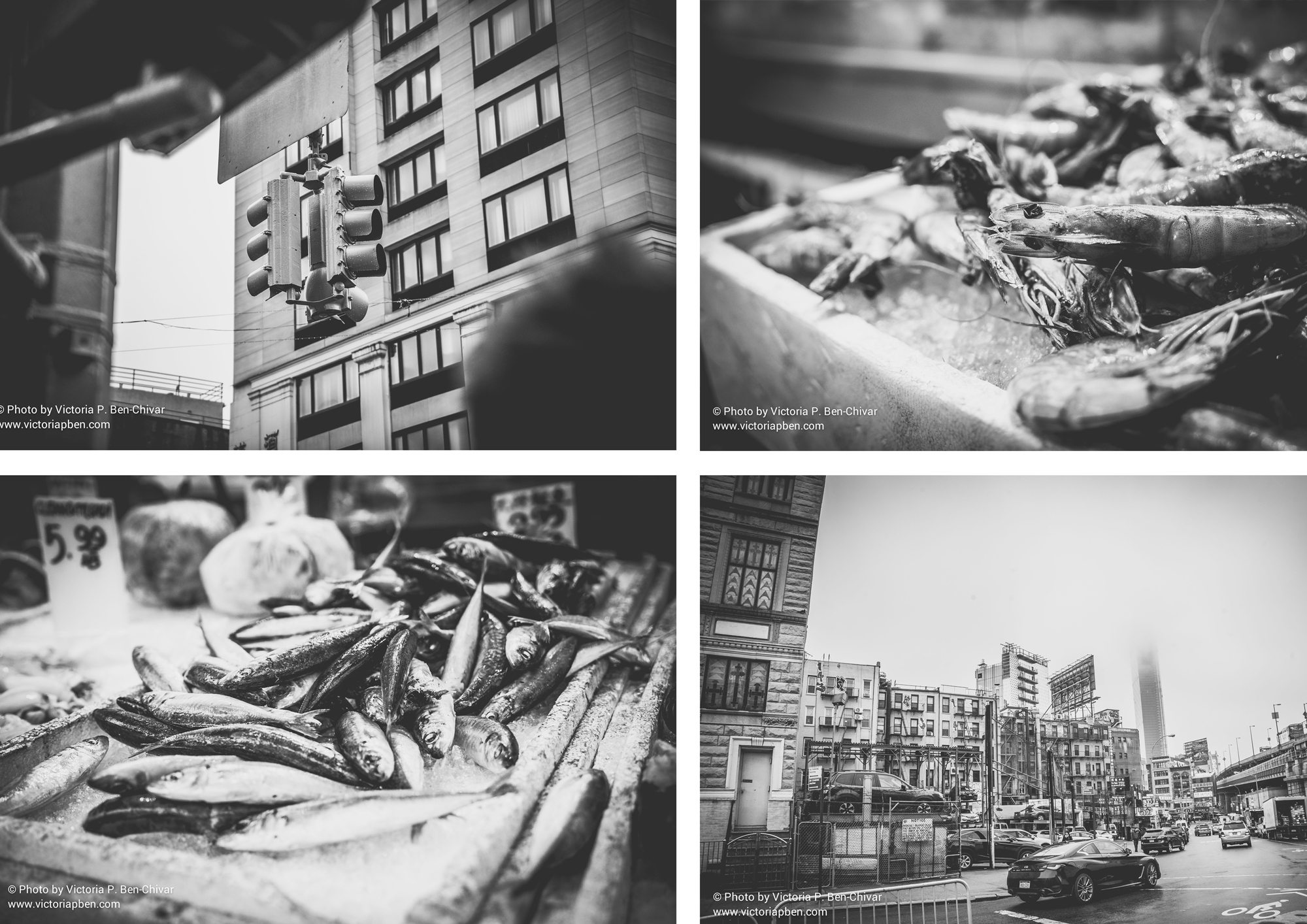 Strolling in the neighbourhood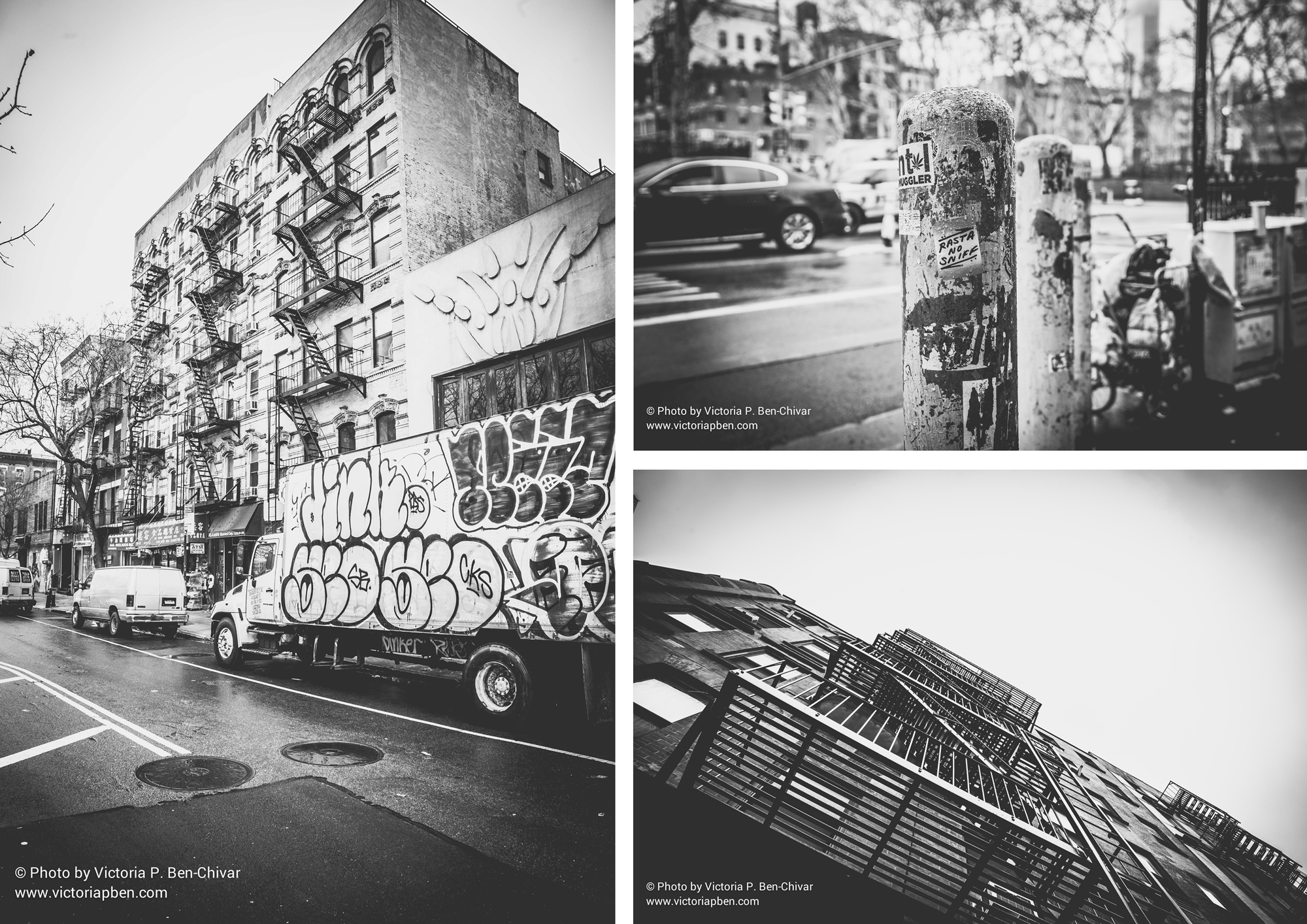 Katz's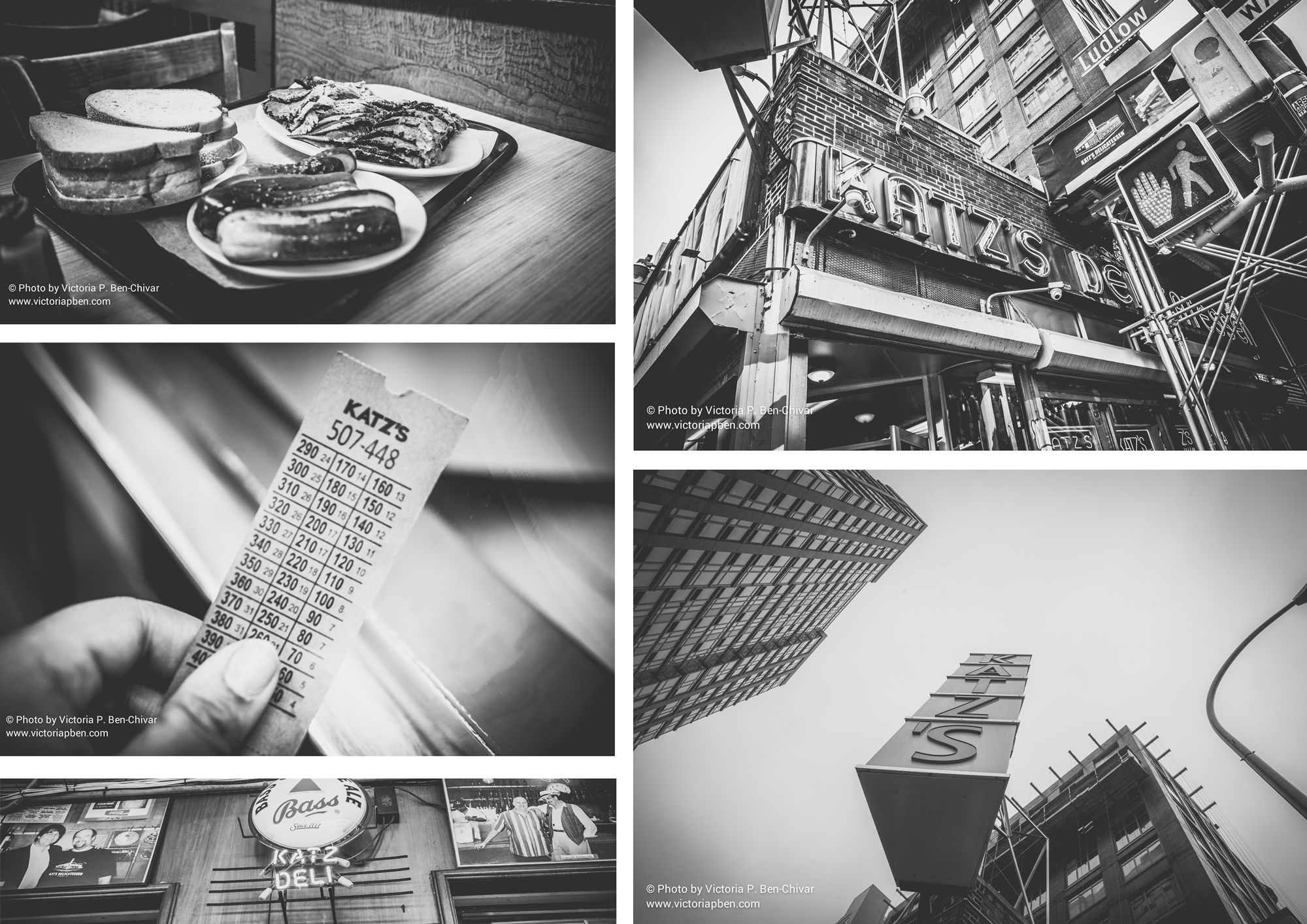 Katz's Delicatessen

For the love of "Art deco" – Rockefeller center was a must visit and we even had a tour. To be honest, this was the best tour ever – our guide was AWESOME! And Top of the Rock was great!
Top of the Rock - Rockefeller center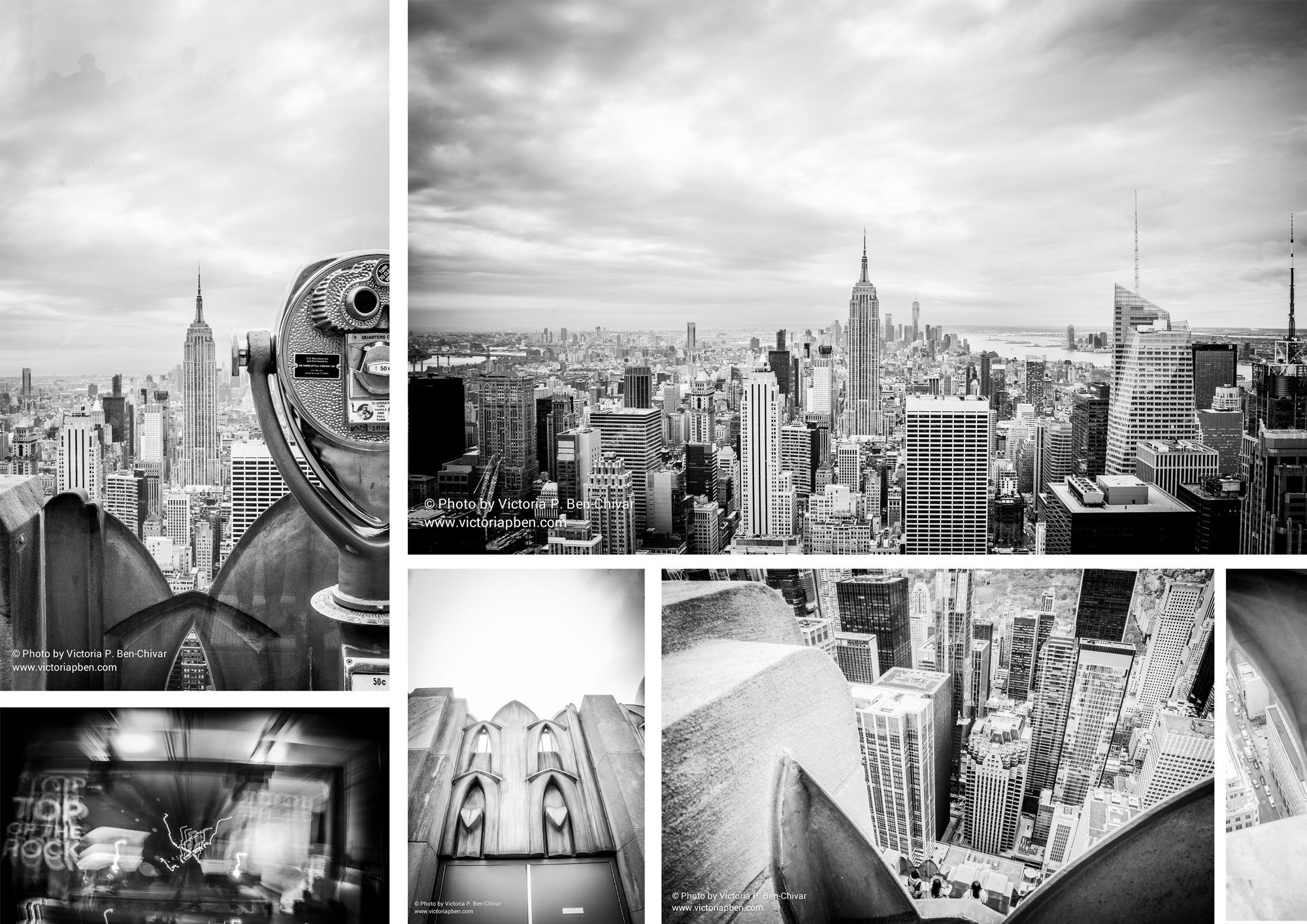 Rockefeller tour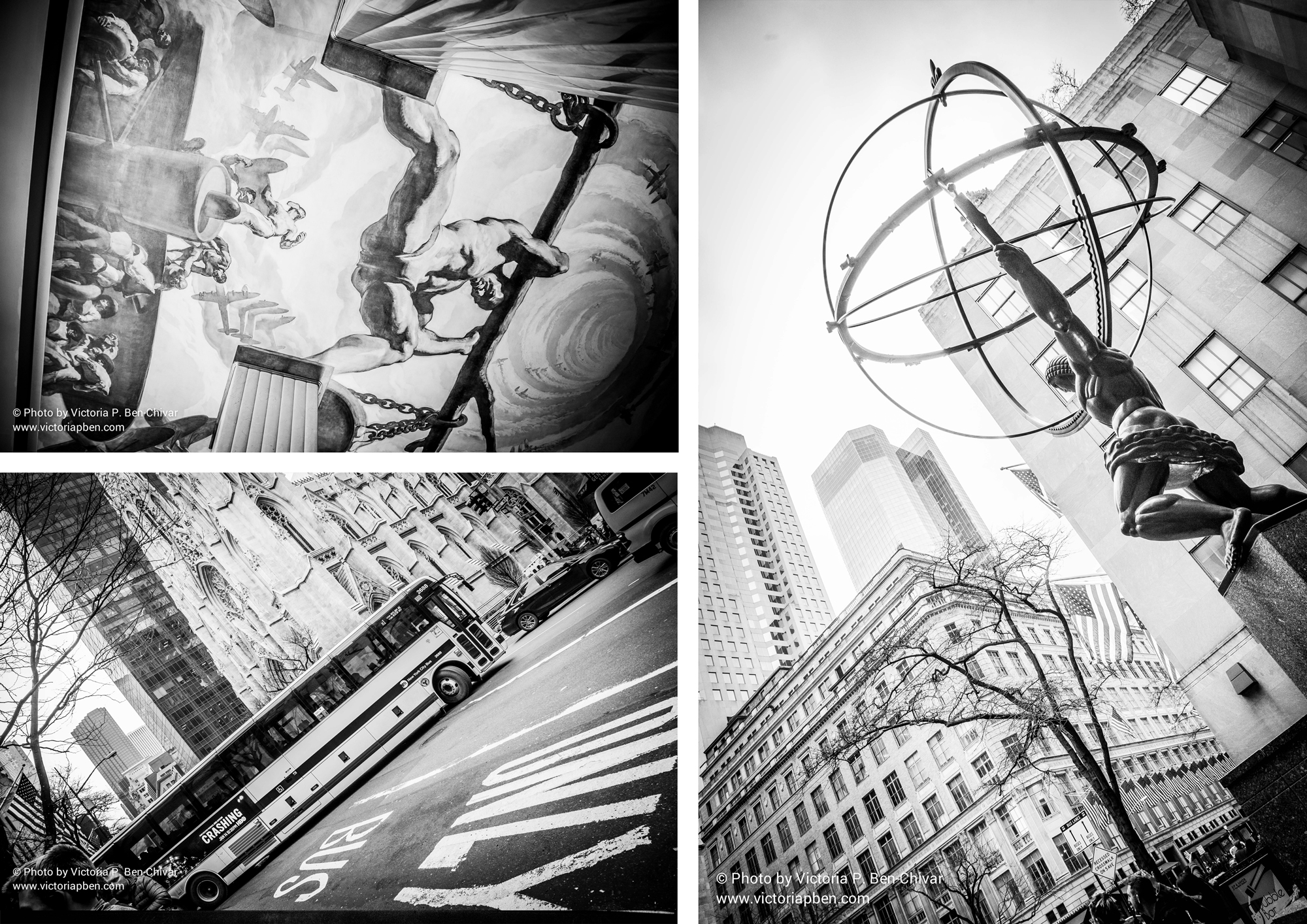 Rockefeller tours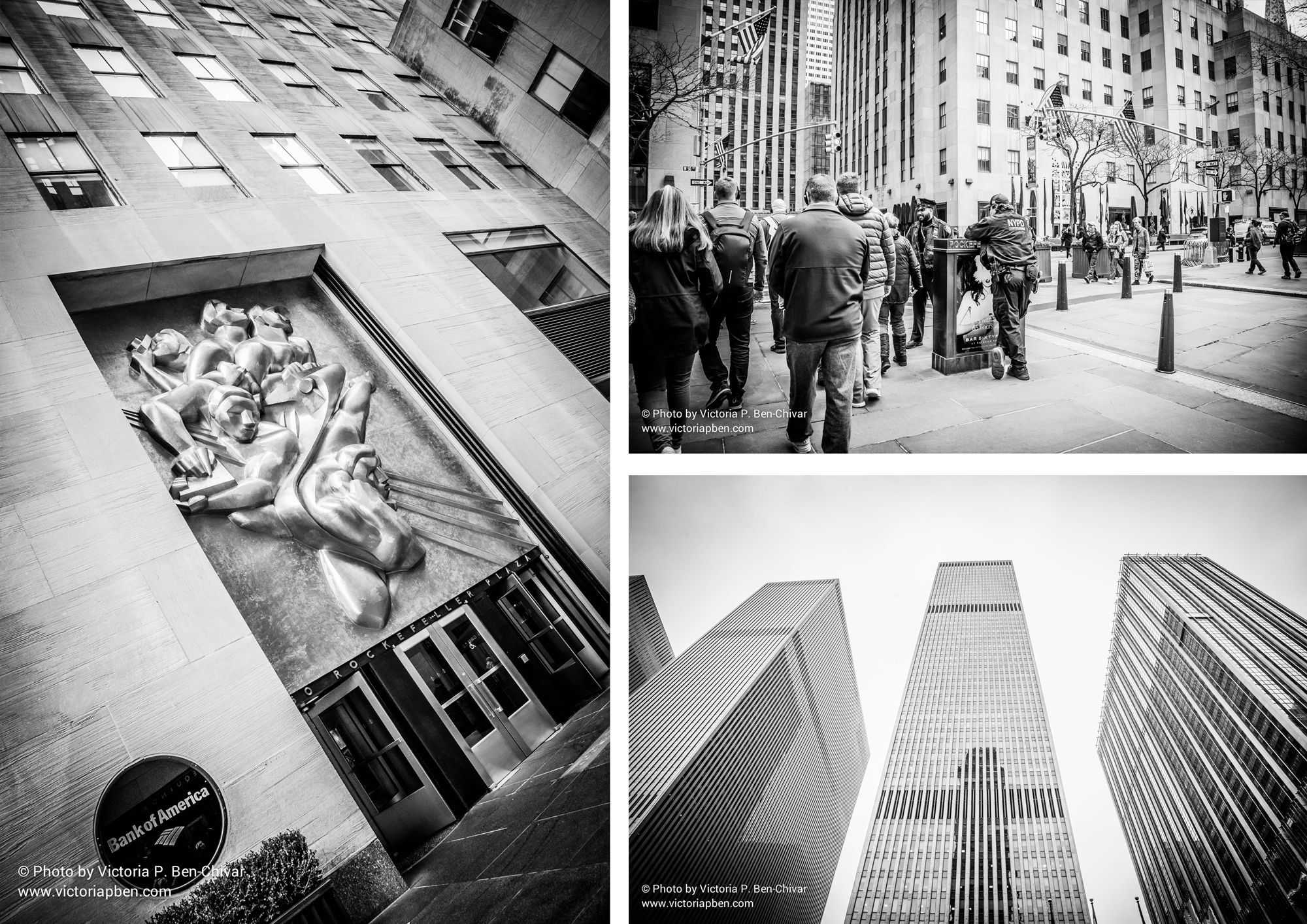 Rockefeller tours - Radio City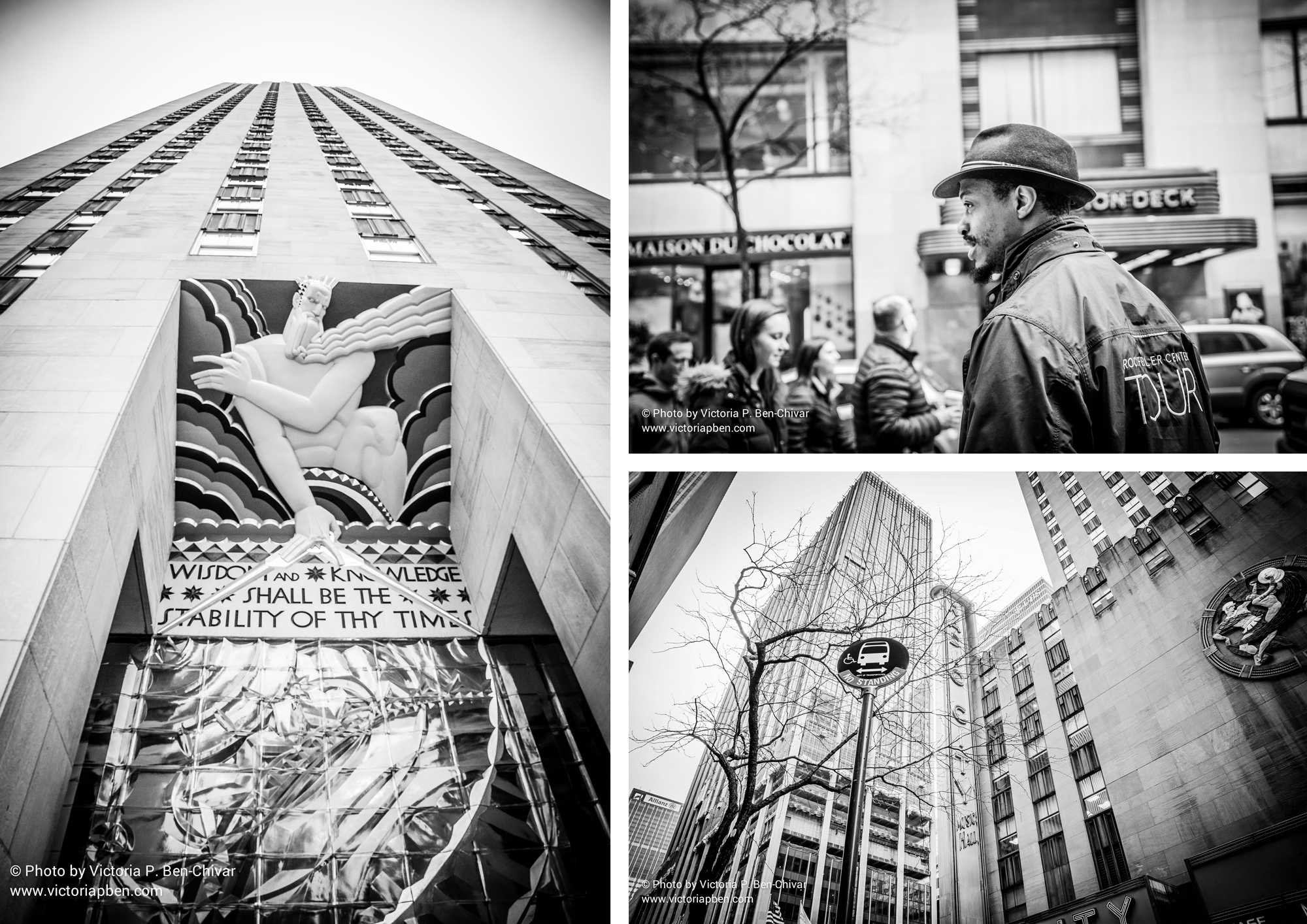 Rockefeller center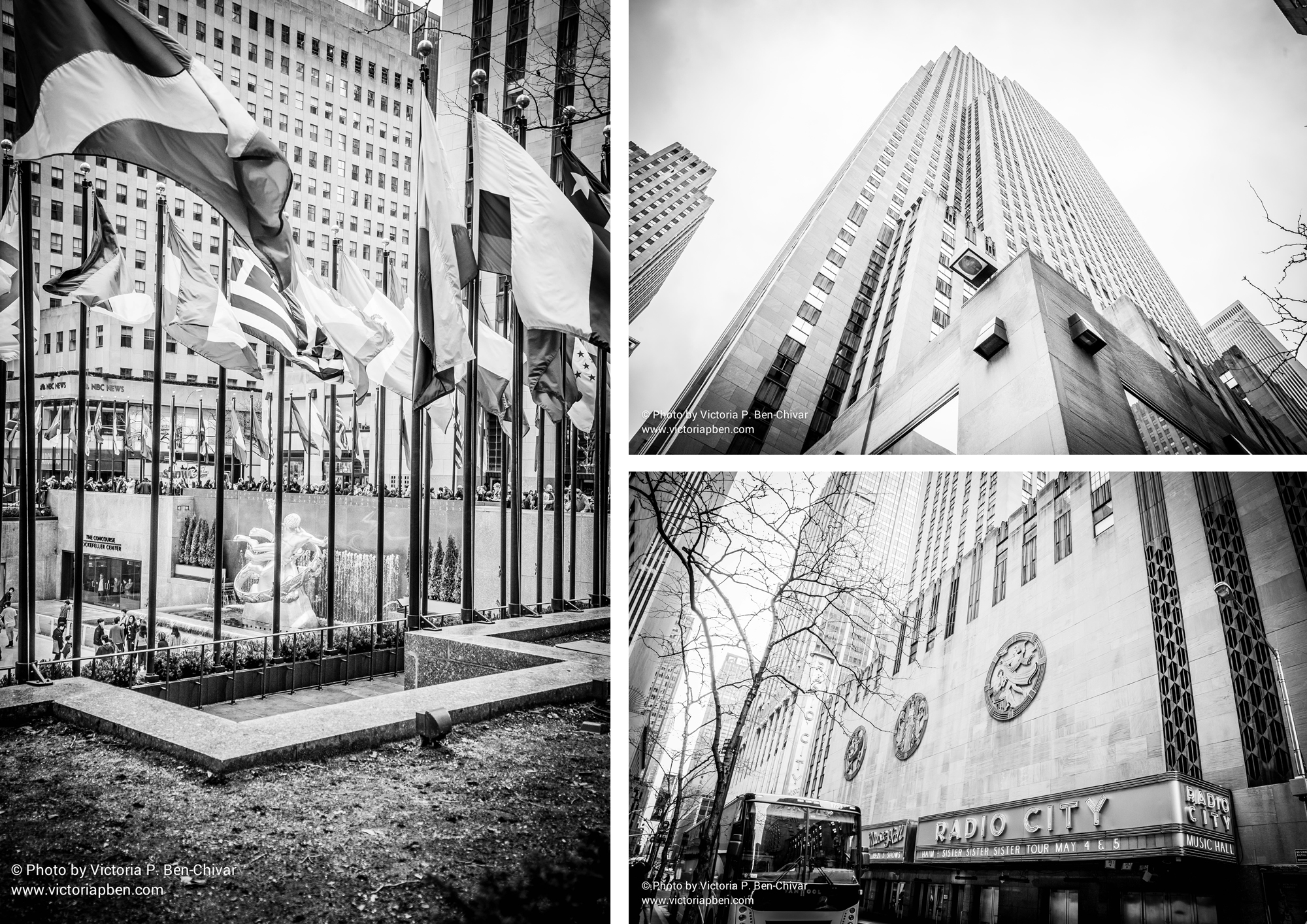 NBC - Radio City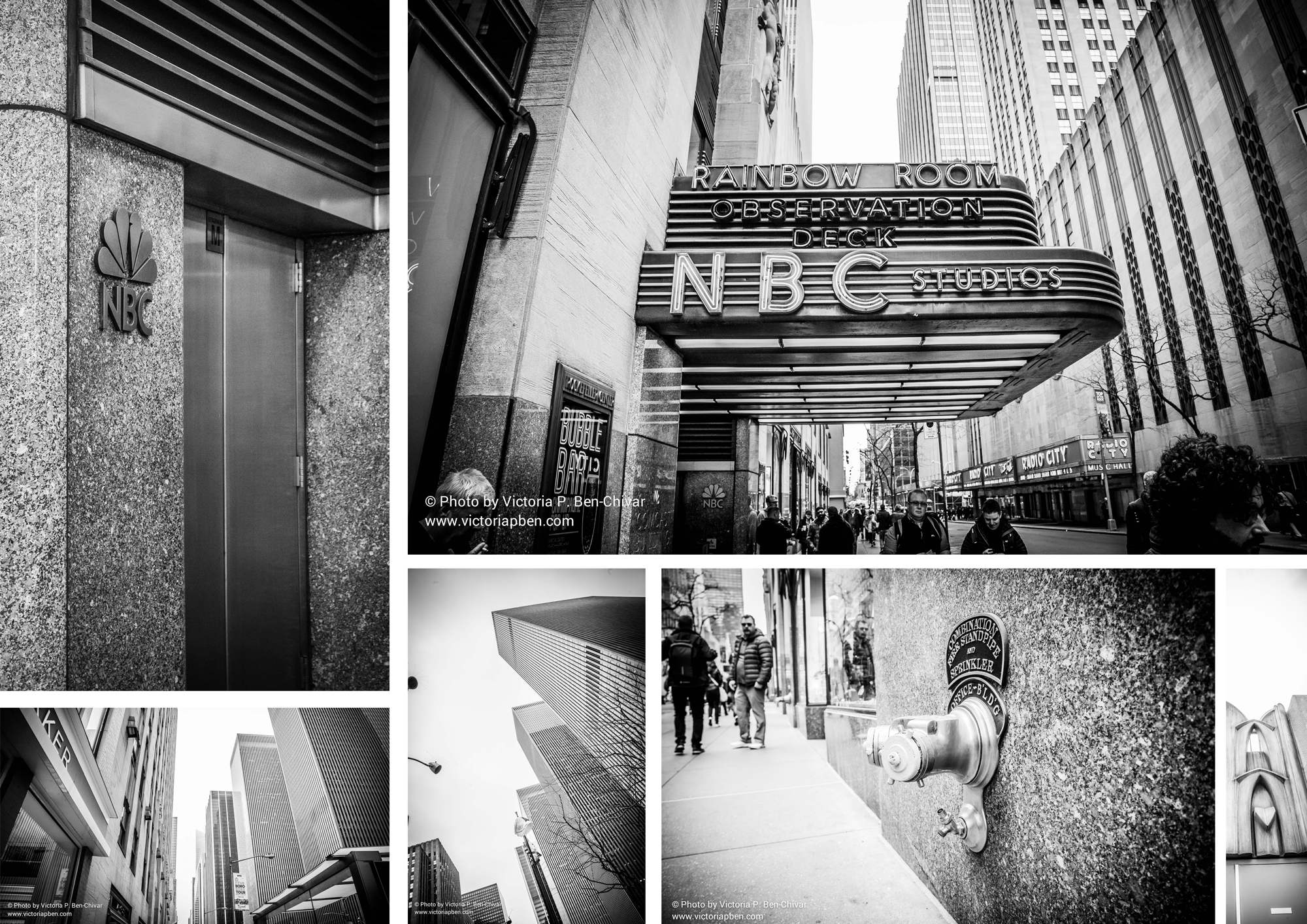 After checking what was prio on the list we had some time for art and checked in to MoMa. Modern art of today can be interesting, but I was there for Paul Cézanne – a post-impressionist from back in the days. I love Claude Monet, Georges Seurat and many others, but Cézanne especially. That same day we visited New York's best Pizzeria "Di Fara" and ordered a classic Margherita pizza.
We managed to taste the most delicious kebab in the city by The Halal Guys. Not trying to be polite, but their dishes are truly worth trying.
These were adventurous days with long walks and at least 18000 steps a day. Also not to forget to mention about the endless crowds of Times Square, the Statue of Liberty and kind helpful New Yorkers (Thanks for all your help!). There is so much to do and see that these few days were not enough to cover everything, so perhaps another time. As for now, please, enjoy New York in Black and White.
Yours sincerely, Victoria 🙂
Ferry to New Jersey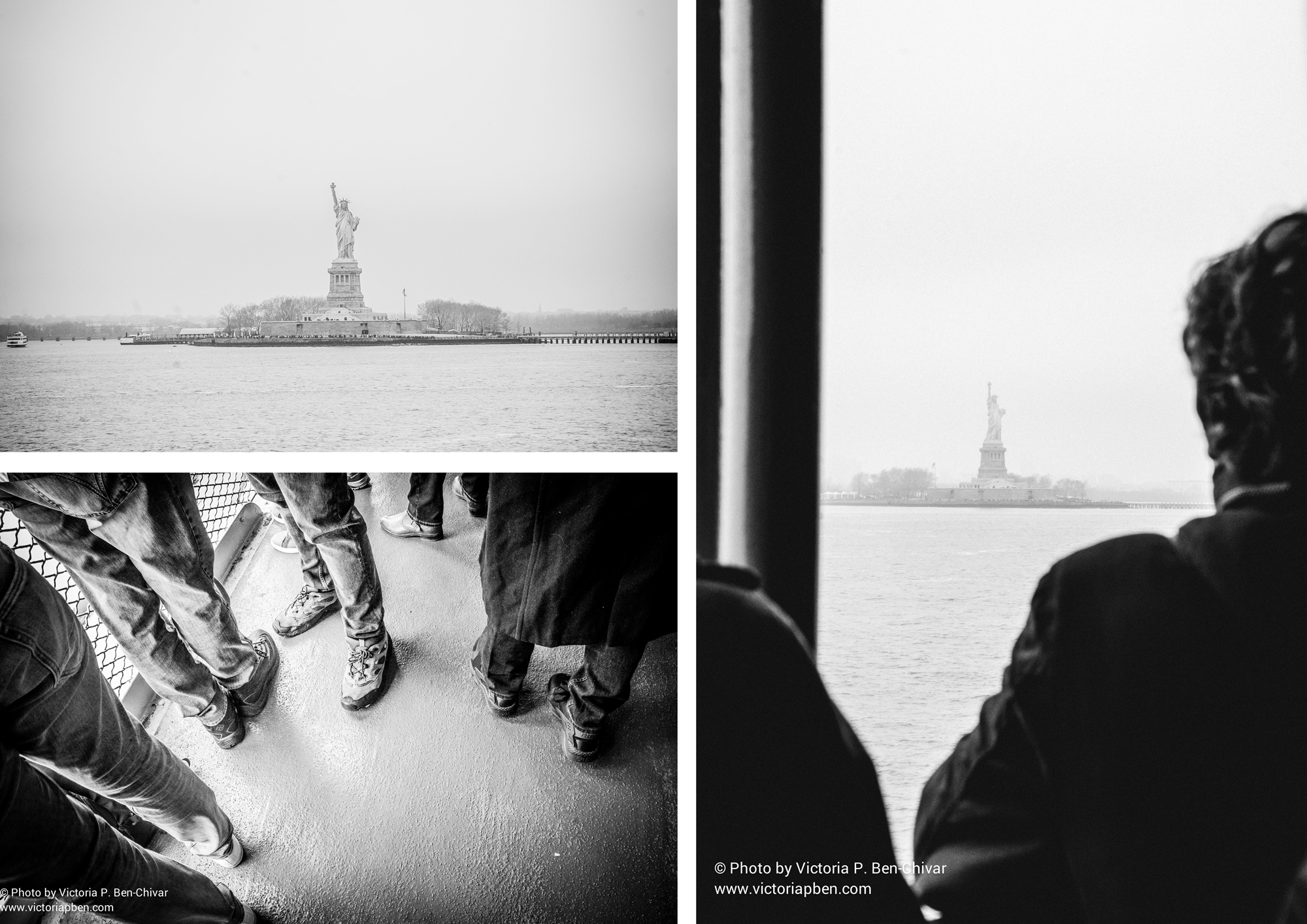 NYC
9/11 memorial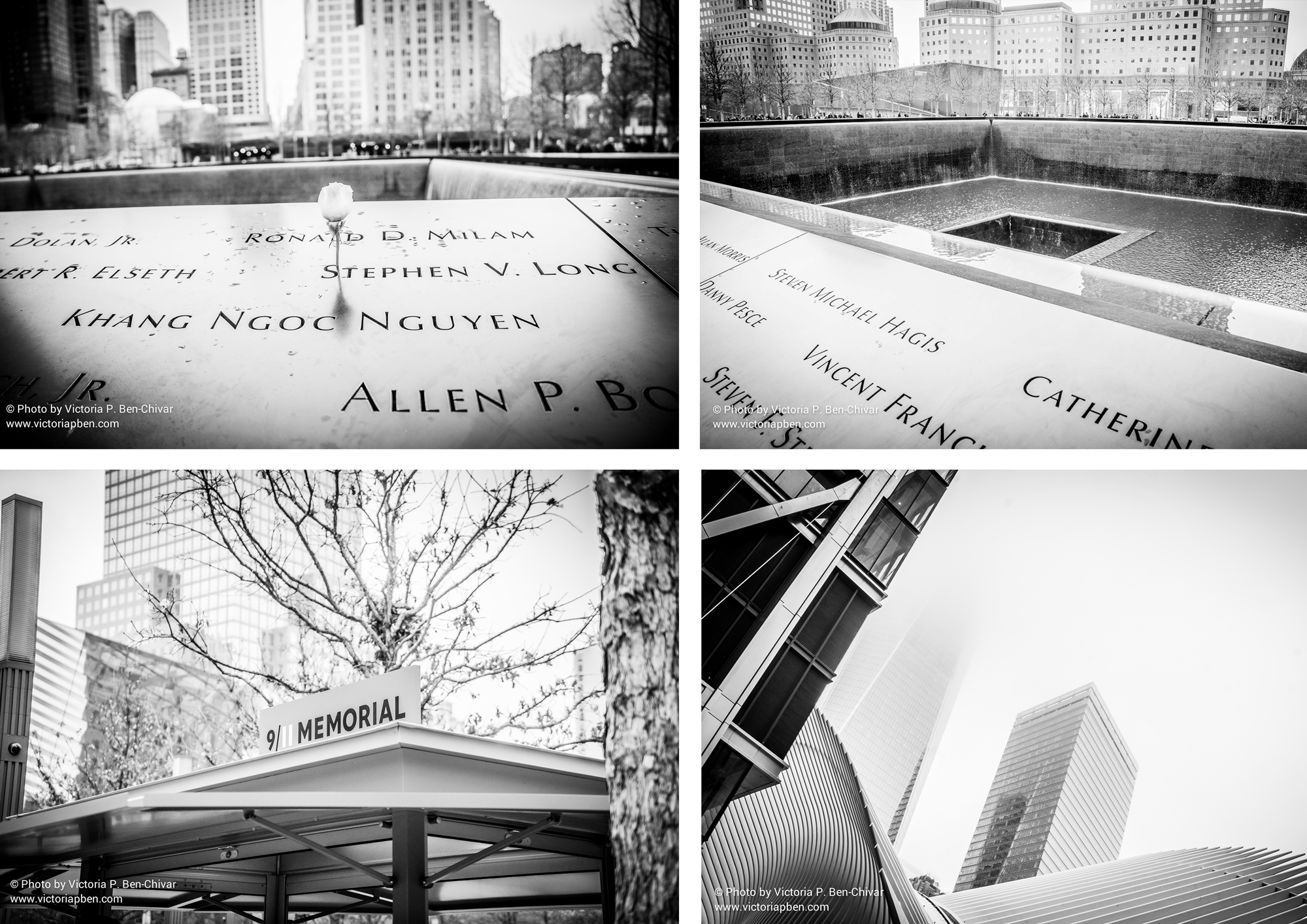 New York Subway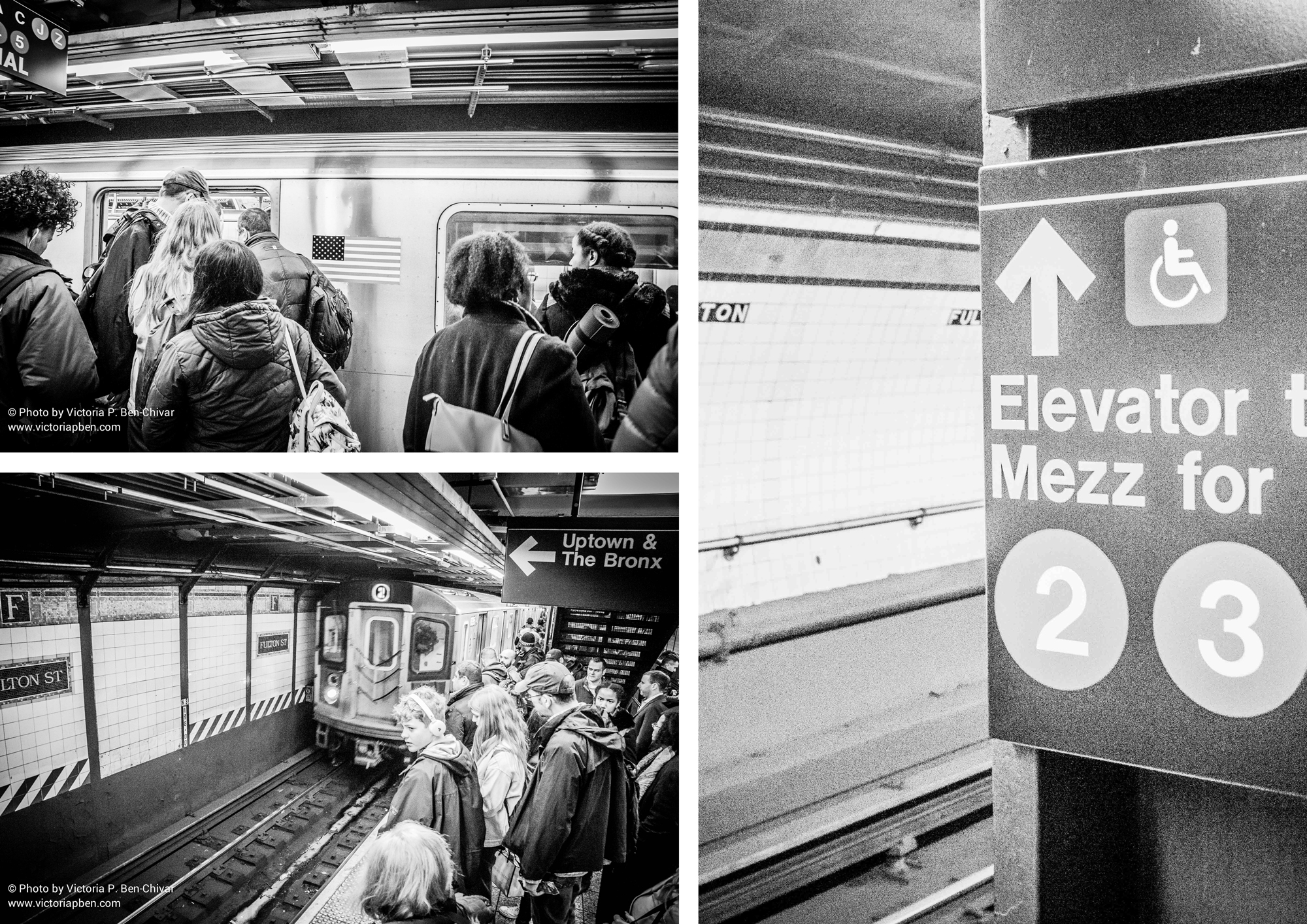 Other and Times Square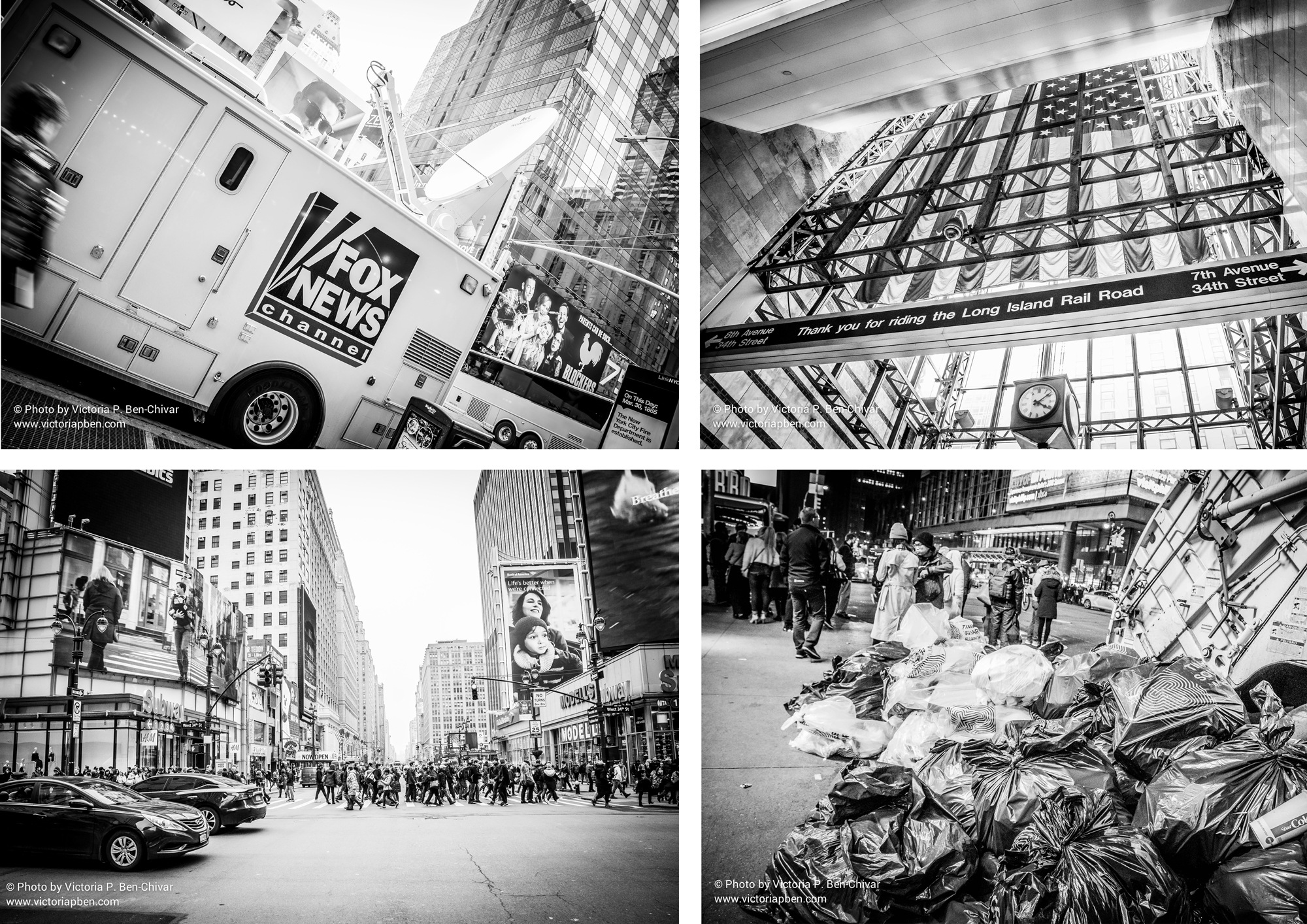 Times Square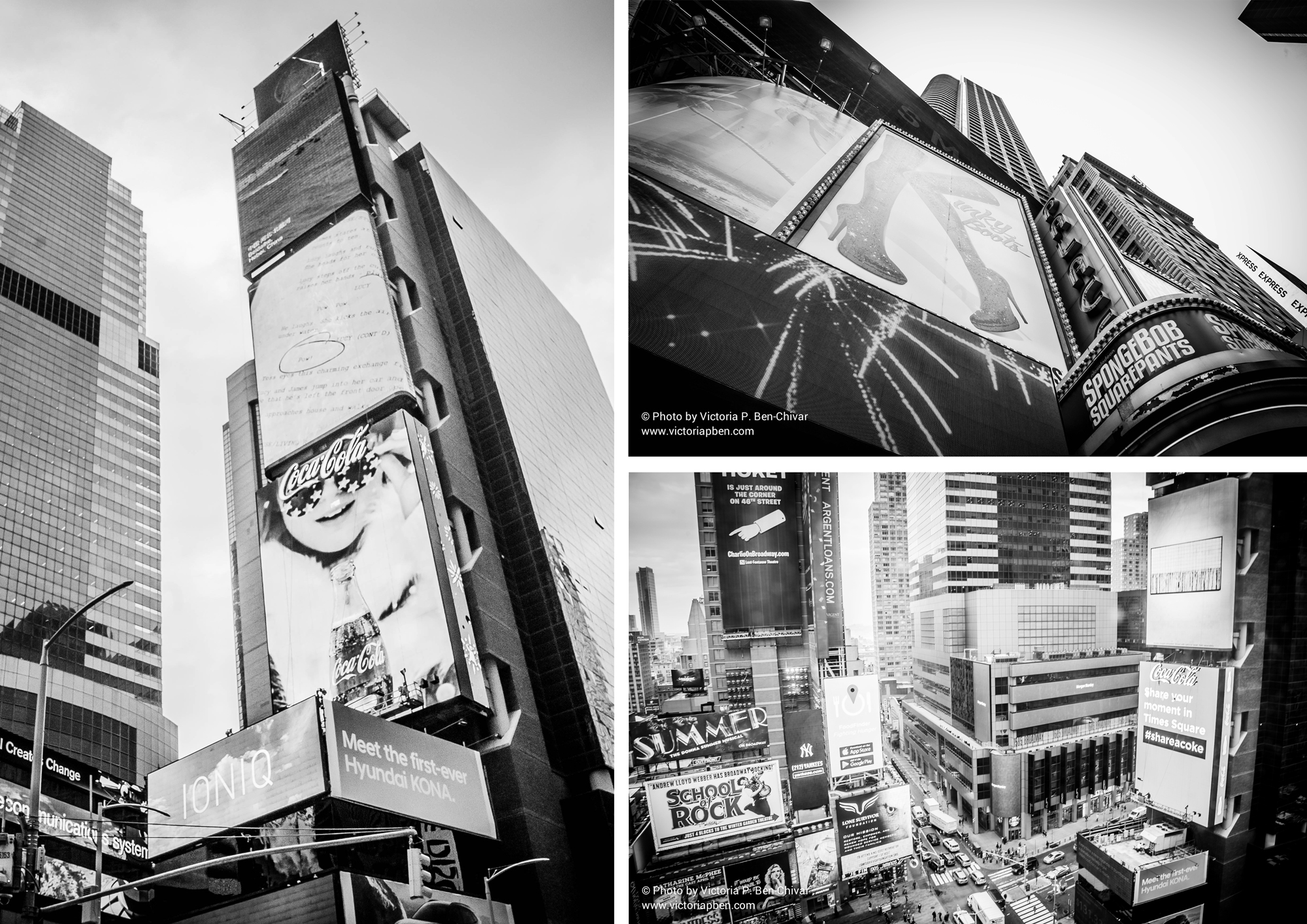 Grand Central Terminal_Times Square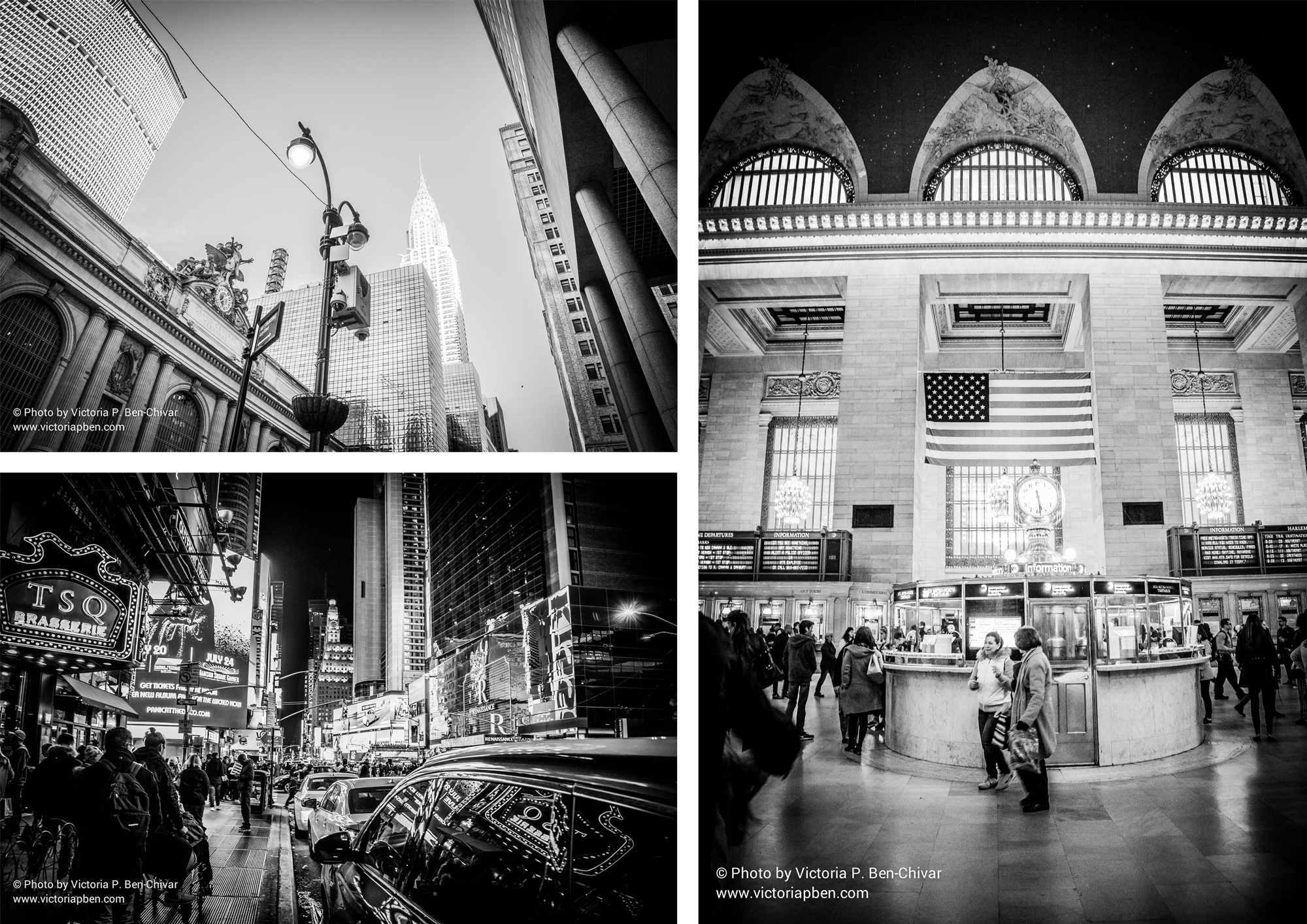 Grand Central Terminal_Brooklyn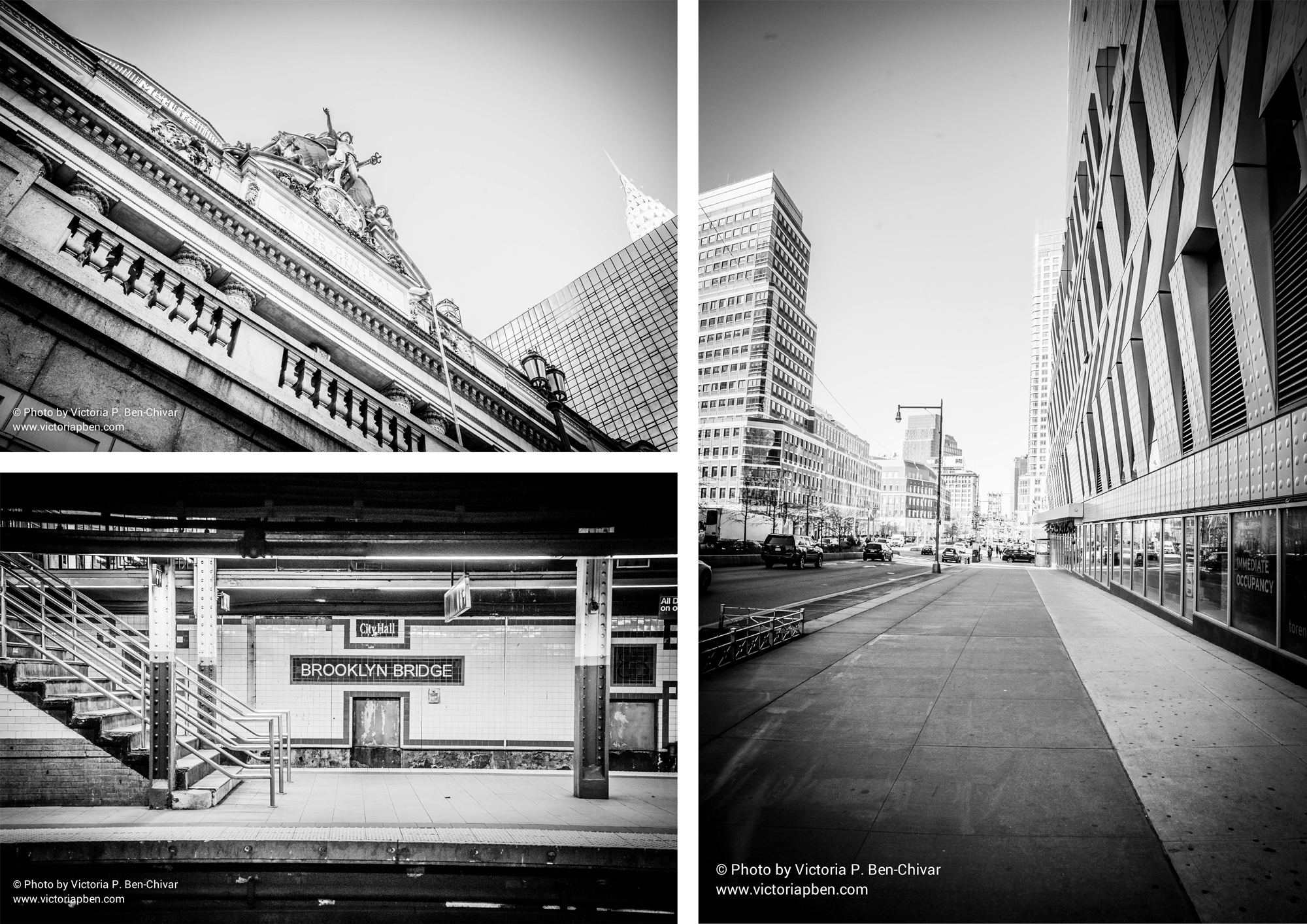 Brooklyn Bridge_Brooklyn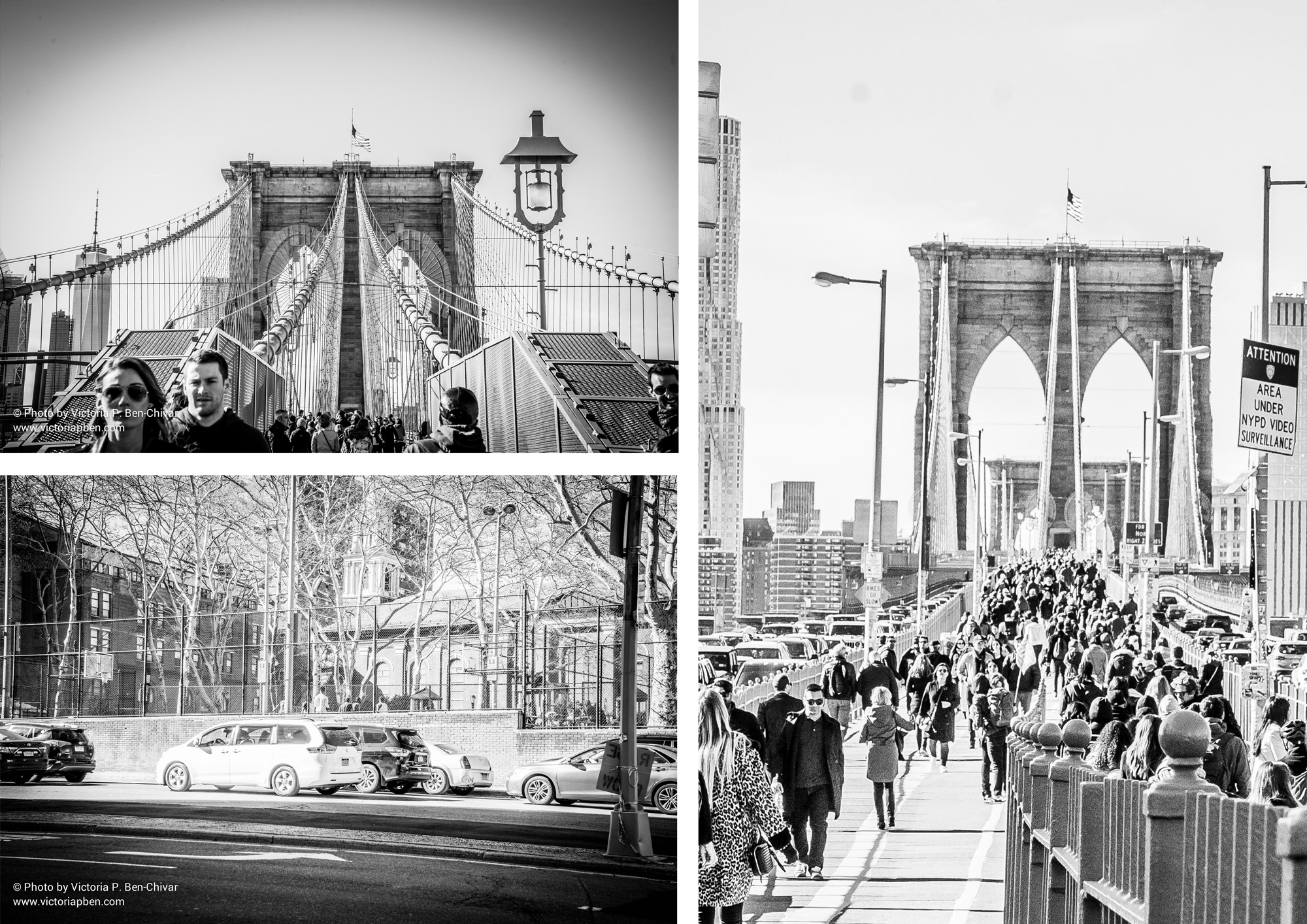 Brooklyn Bridge_Brooklyn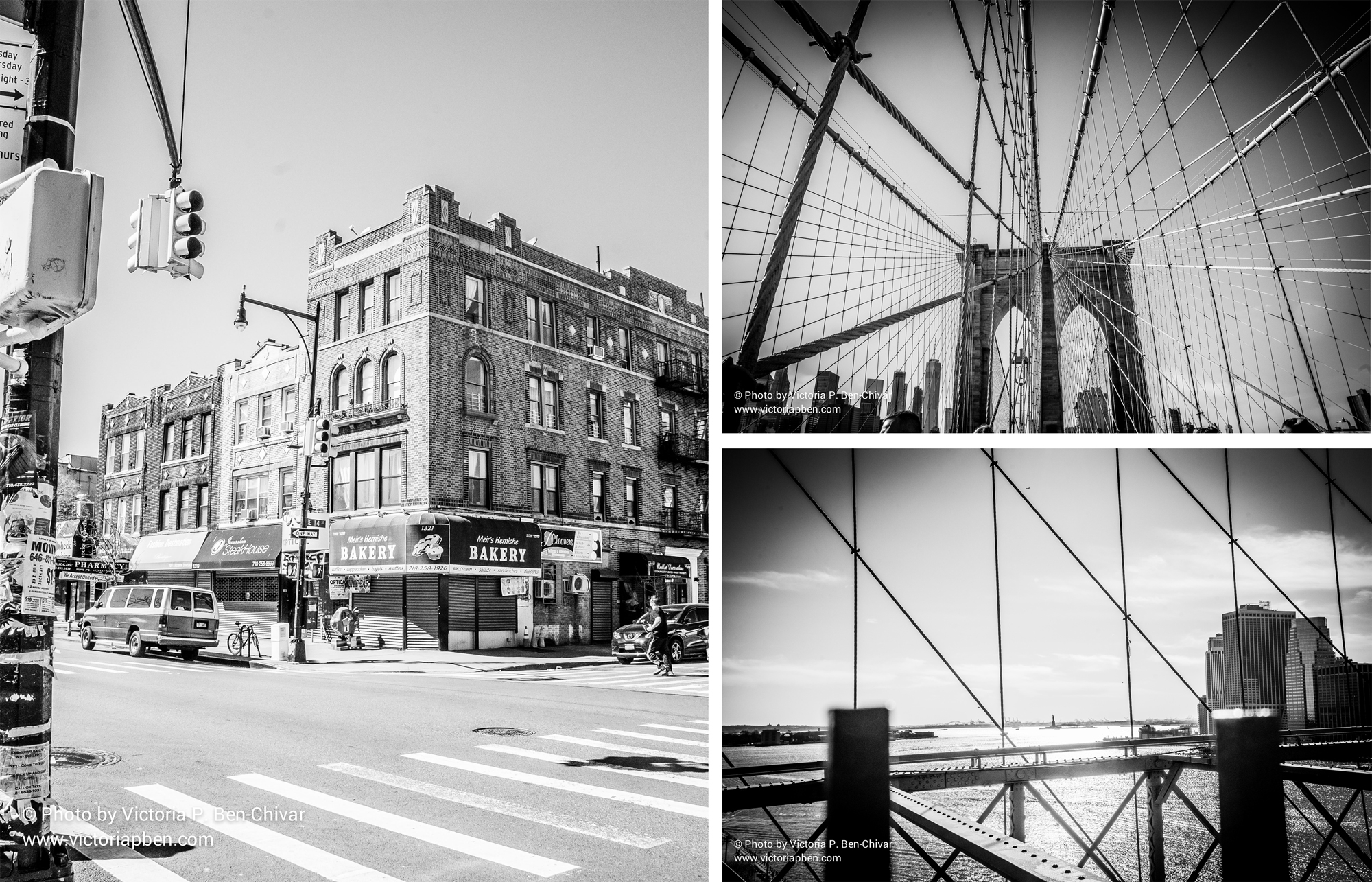 Di Fara NY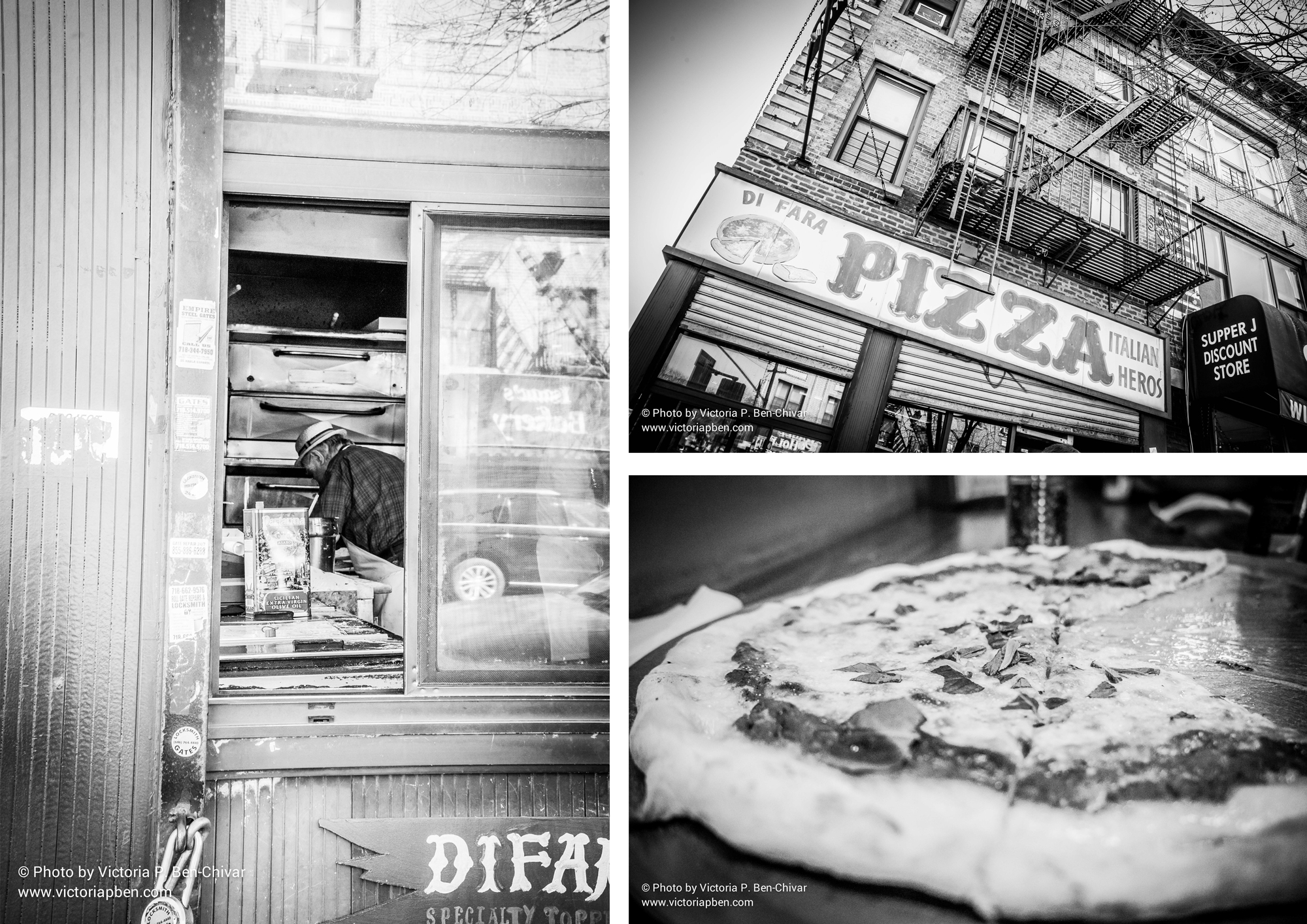 Margherita at Di Fara