Rusta home order

Design modification for new order web shop

Design solution | Design sprint
Under a short period of time Rusta needed to reconsider their existing business logic of a home order website. We looked into different options on how to approach their digitalisation and how to best combine both possible online product orders and product orders from the warehouse. Many of their products cannot be bought online at the moment and they show the assortment in their website. This can be confusing for users who are used to buying online and our design task was to solve this. Amongst other issues it was unclear how many products are left in stuck, how to help the user in a relevant way so that sales increase and the customer is satisfied with their buy.
Rusta AB is a Swedish retail company, founded in 1986. They offer home and leisure products and the concept is based on having an affordable and wide assortment, large volumes and efficient logistics. The chain has around 190 department stores in Sweden, Norway, Germany and Finland and their e-commerce is growing.
Assignment & Responsibility
As main Designer I supported Project Leader and also we produced mock-ups, prototypes etc. The Design Sprint included Stakeholders and Developers. Our main goal was to challenge our client and give the opportunity to look at their solutions from a User perspective and consider different solutions to their main problems in hypothesis. The end goal would be to create short term design solutions that will be tested later in this journey.
Outcome
- Miro for workshop
- Figma for design prototypes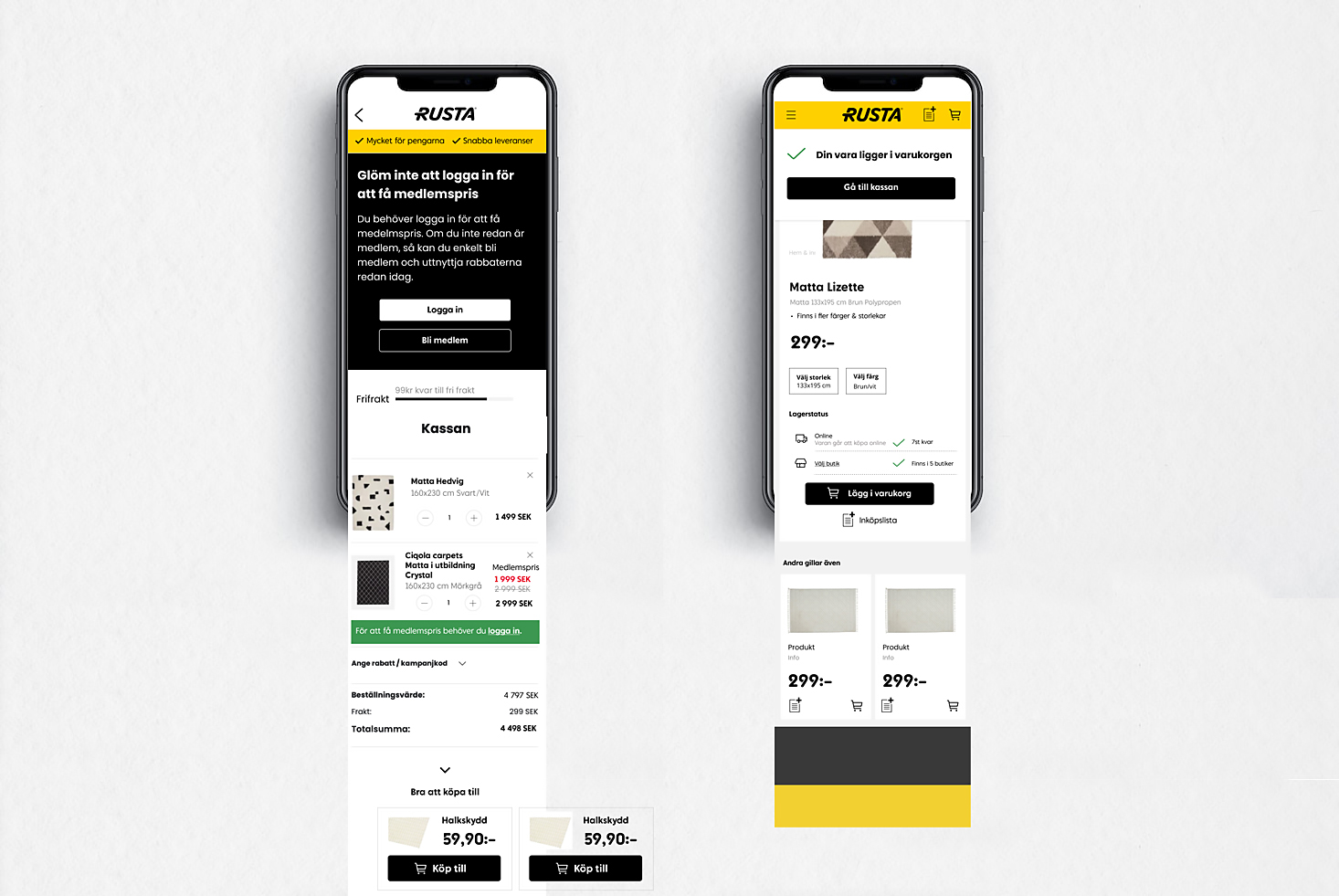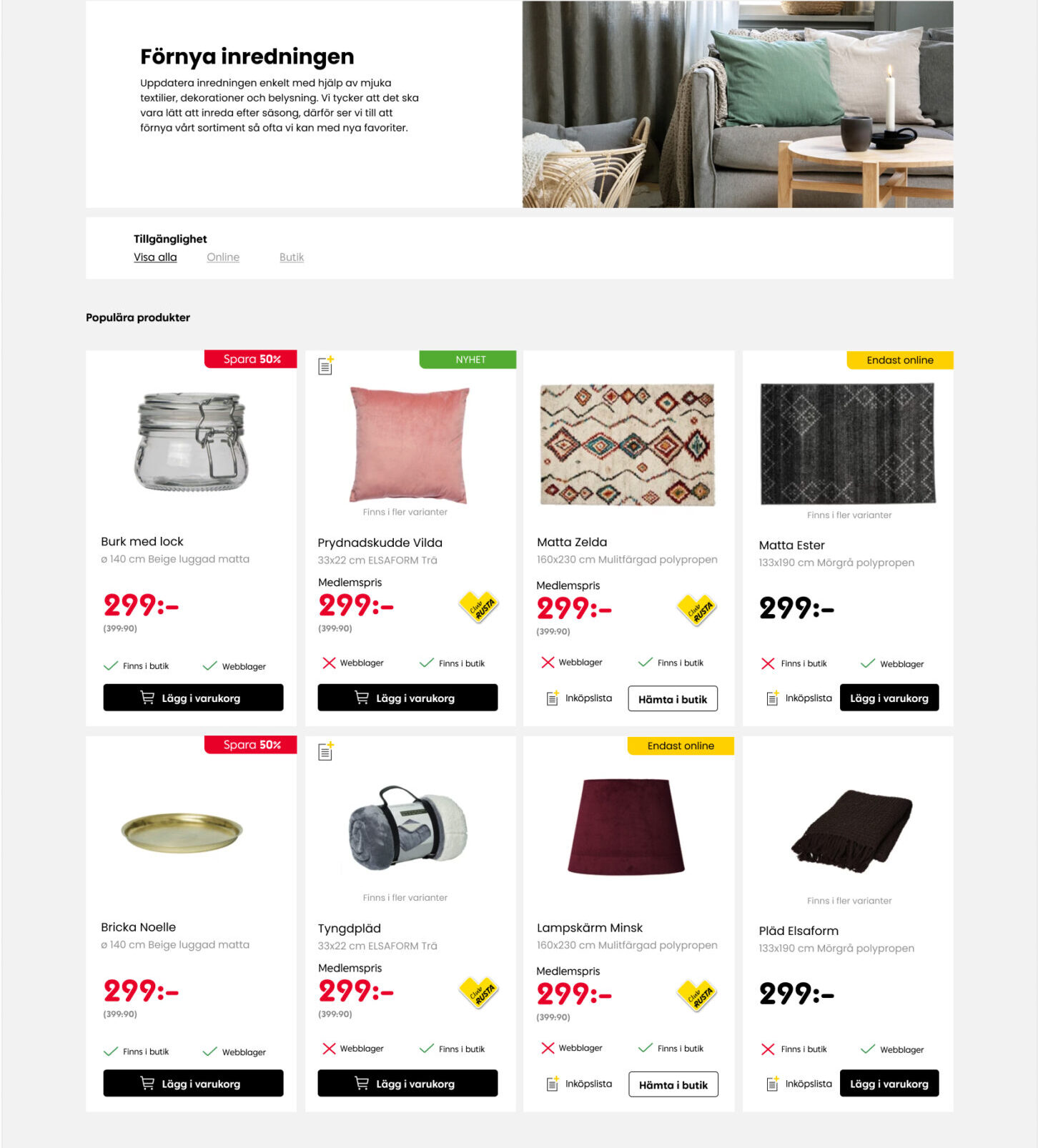 Activity
• Stakeholder interviews
• Collaboration in the Design Sprint
• Design prototypes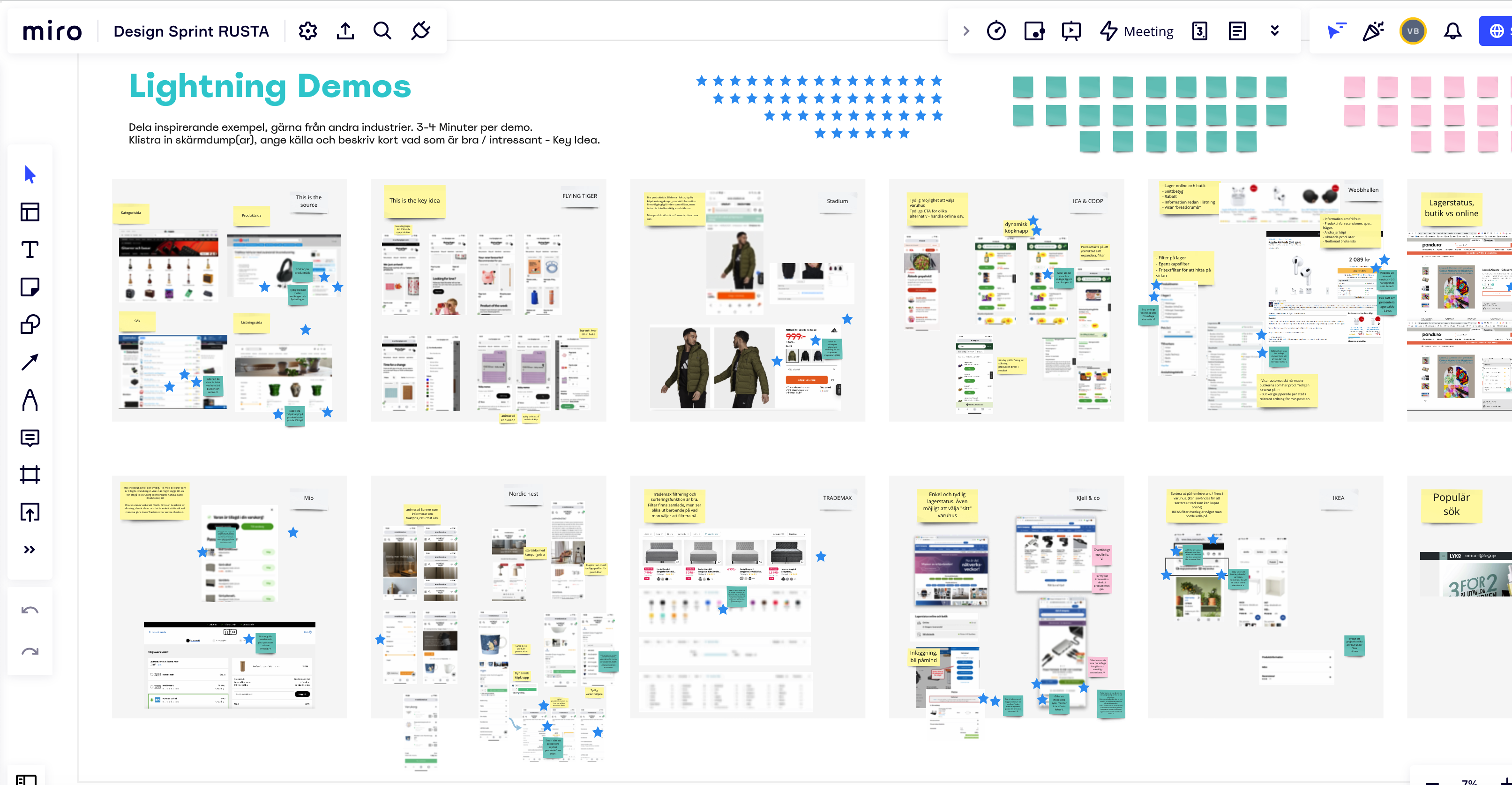 Deliverables
• User flow and journey
• Wireframes
• Prototypes
• User Interface (UI)
• Strategy recommendation